This tutorial shows you how to set up Outlook Express to work with your e-mail account. This tutorial focuses on setting up Outlook Express Version 6, but these settings are similar in other versions of Outlook Express. You can set up previous or newer versions of Outlook Express by using the settings in this tutorial.

Please Note: We provide online tutorials to help you configure your email software as a courtesy. However, our support staff are unable to provide any support on how to use or configure third-party software on your computer, laptop, tablet or smartphone. We will provide support for any issues relating to the software and services on our servers, but you will need to contact the software manufacturer or visit their relevant online support pages for help with the software that they provide.


To Set Up Your E-mail Account in Outlook Express

1. In Outlook Express, from the Tools menu, select Accounts.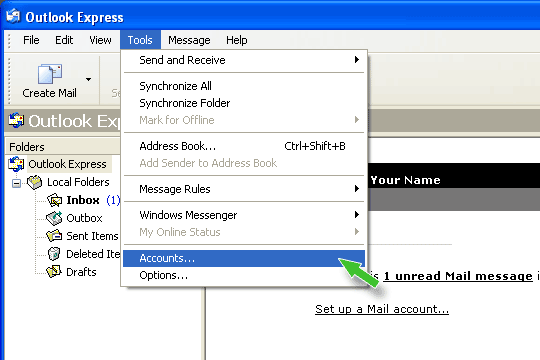 2. On the E-mail Accounts wizard window, click Add, and choose Mail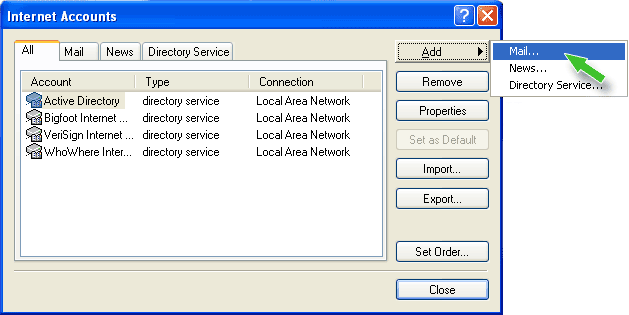 3. Enter your first and last name, and then click Next.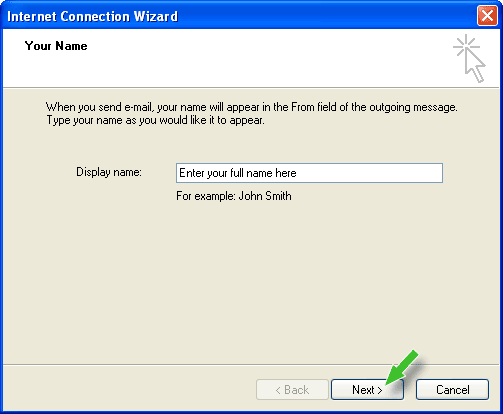 4. Enter your full email address that you previously set up in your control panel.

Click Next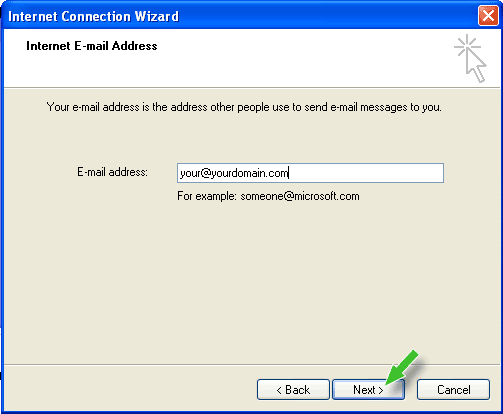 5. On the E-mail Server Names window, select POP3 as your Incoming e-mail server type.

6. In the "Incoming e-mail server" box, enter the incoming mail server (POP3) that is provided in your setup email

7. In the "Outgoing e-mail server" box, enter the outgoing mail server (SMTP) that is provided in your setup email

Click Next

.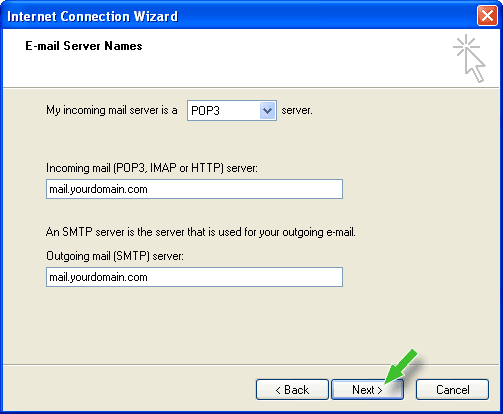 8. On The Internet Mail Logon screen, Type your full email address in the "Account Name" box, and in the "password" field type the password that you created for this email box in your control panel.

Click Next.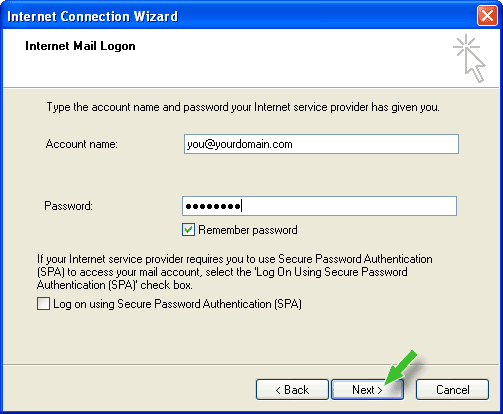 9. Click Finish.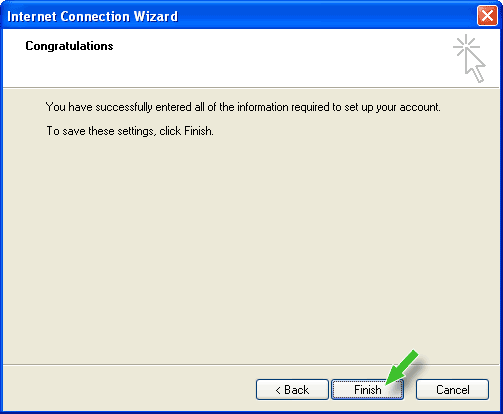 You should now be back on the "Internet Accounts" screen

10. Select the email account you just created, and click "Properties".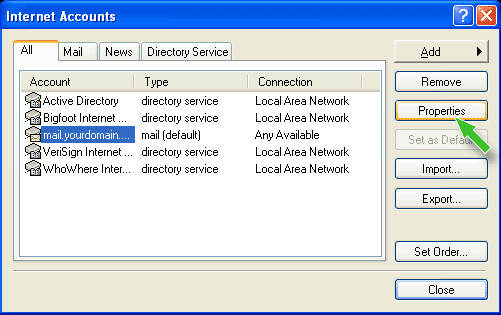 11. In the box under "Mail Account", Enter your full email address, and click Apply.










Go to the "Servers tab

12. Select My server requires authentication.

13. Click the Settings button.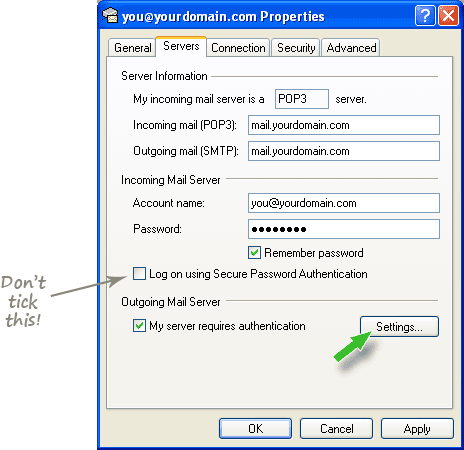 14. Select Use same settings as my incoming mail server

Click OK.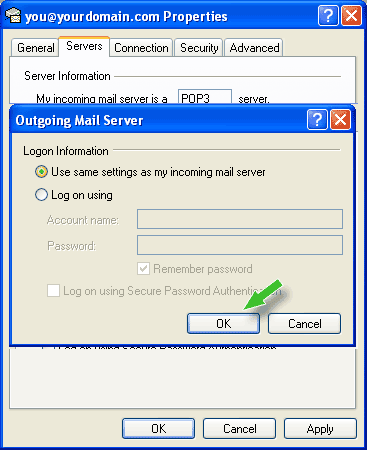 15. Go to the Advanced Tab

16. Change the Outgoing mail (SMTP) to 465
Tick both "This server requires a secure connection (SSL)" boxes.  All accounts now support free SSL. 

17. Select Leave a copy of messages on the Server

18. Select Remove from server after 5 days

19. Select Remove from server when deleted from deleted items

Click OK

Click Close.

Your email account setup is now complete.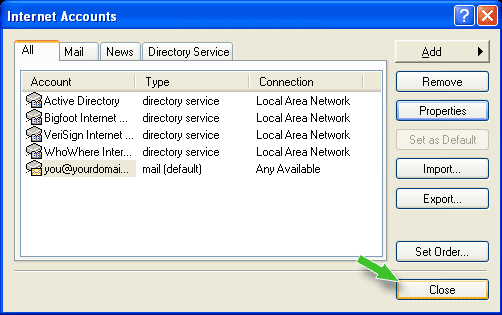 NOTE: As a courtesy, we provide information about how to use certain third-party products, but we do not endorse or directly support third-party products and we are not responsible for the functions or reliability of such products.

Should you have problems sending mail after you have followed our instructions, please let us know.  We require your email address, it's password and your IP address to be able to resolve most email issues.  Your IP address is displayed at the bottom of this page.